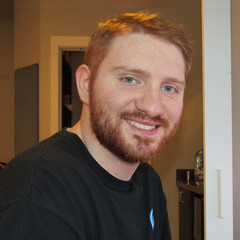 Franklin Rell
Level Designer & Game Artist
Cleveland, United States of America
About
Over five years of game development experience with a focus on player experience, optimized game art, and environment design.
I'm currently specialized in level design for multiplayer experiences with a strong working knowledge and skill set of 3D art workflows that include modeling, baking, and texturing of game assets. However, I have a passion for all things game development related and I'm looking to learn from others and push my skills whenever possible.
Skills
Game Design
Level Design
Environment Design
Map Design
Hard Surface Modeling
Environment Modeling
PBR Texturing
Texture Baking
Texturing
3D Modeling
Weapon Modeling
Vehicle Modeling
Programming
C++
Low-poly Modeling
Prop Modeling
Digital Sculpting
High-poly Modeling
Software proficiency

3ds Max
Photoshop
Substance Painter
Substance Designer

Marmoset Toolbag
Unreal Engine

ZBrush

C++
Experience
Worked on 3D tasks if they're handed down using 3D Studio Max, Substance Suites and Skywind pipeline-related software. Tracked 3D tasks through Trello, updated cards and took on tasks when possible and engaged with daily feedback through discord critiques.

Level Designer & Environment artist

Designed and developed a new map for Pirates, Vikings and Knights II. Duties included creating the design layout, block out, playtesting, refining, pushing updates to our svn, creating new 3D models and textures to be used in Hammer to build the map and adding the final polish.

Additional help provided to other team members in various development departments when asked.